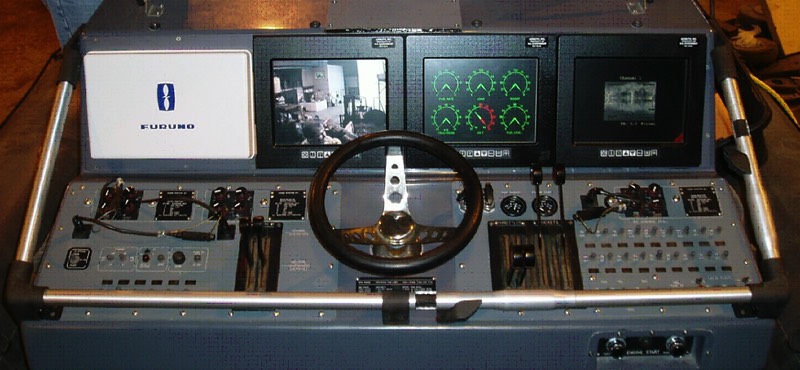 Severe Environment Control System (SECS)

Recent advances in computers and sensors have yielded sophisticated electronic systems that provide the operator with newfound capabilities. Navigation, communication, and systems monitoring on board various vehicles are now frequently integrated into a single system. These electronic systems vastly improve the situational awareness and effectiveness of its operator with a proliferation that spans air, land and sea vehicles. However, operation of these systems has been hampered by inadequate controls. Variations of traditional computer interfaces (keyboard, mouse, trackball, bezel buttons, etc.) have all been exploited with moderate effectiveness. Using these devices, originally developed for the office environment, in a vehicle is both difficult and potentially hazardous to the operator.

Azimuth has developed a novel solution for the Man Machine Interface (MMI) problem in mobile applications. The SECS design leverages off a familiar interface mechanism found on many consumer electronics devices. Originally developed for Special Boat Units, SECS is built to handle the rigors of the high speed, open cockpit patrol boat environment.

US Patent No: 7692626 B2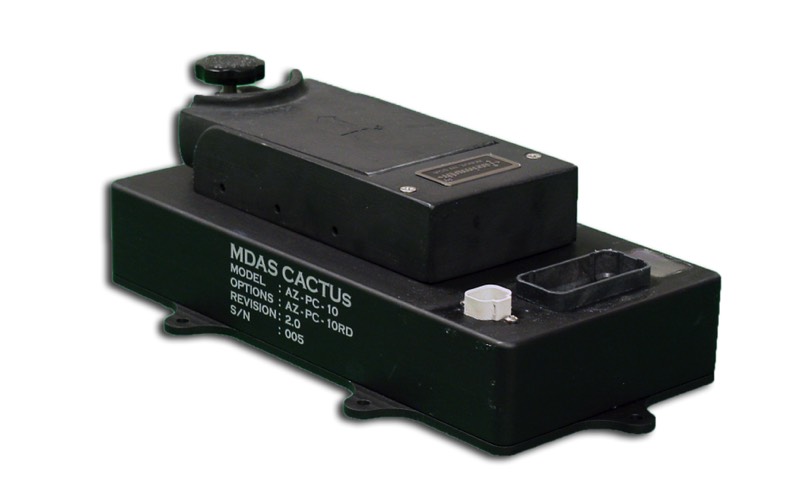 Motion Data Acquisition System (MDAS)
The MDAS is a device that has been developed for Naval Surface Warfare Center (Panama City) to aid in the collection of long term shock and vibration data in high shock and mobility environments. Specifically, it has been developed to automatically capture data aboard off-shore patrol vessels. These high-speed boats are used to transport Naval Special Warfare operators to their missions. However, significant shock and vibration have resulted in both short term injuries and long term disabilities to the occupants. With the aid of MDAS, the first long-term historical database will be built. Data from this database will aid in the development of new equipment and procedures targeted at mitigating shock and hence reducing injury.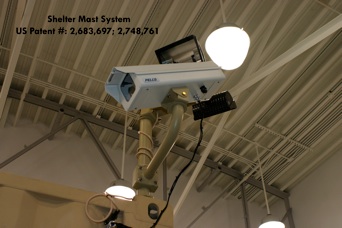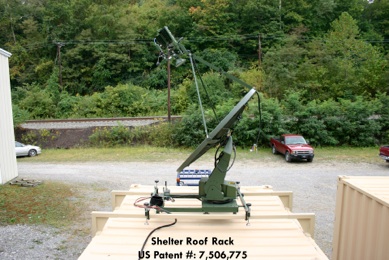 Tactical Shelter Equipment
Azimuth designs and manufactures equipment and mounts to support tactical shelters.


Shelter Mast System

Supports lighting and video surveillance using existing conex container mounting and locking systems.

U.S. Patent #: 2,683,697: 2,748,761
Shelter Roof Rack

Supports shelter mounted roof systems such as communication antennas and security systems.

U.S. Patent #: 7,506,775
Shelter Roll Out Rack System

Supports cable management of data and power system in shelter systems.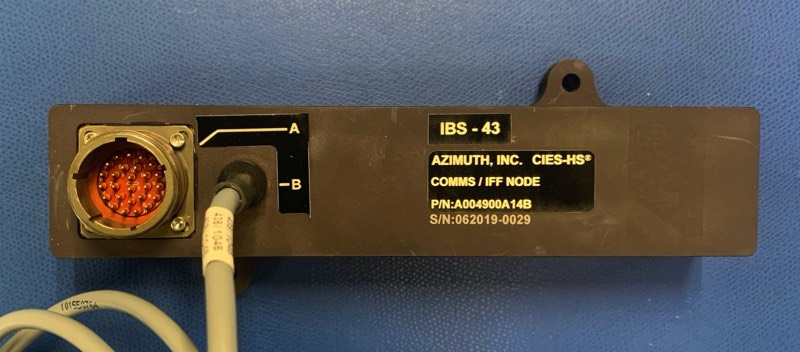 Custom CAN Nodes
Azimuth designs and manufactures custom CAN nodes for maritime systems and land systems. Nodes interface with J1939, NMEA 2000 and NMEA 0183 protocols. Azimuth has developed more that 25 CAN nodes for marine and vehicular applications. Our designs include:

Marine Engine Nodes

DAGR Nodes

Comms / IFF Nodes

Blackout / Day Nodes

MOB Nodes

Navigation/ NMEA Nodes

DVR Nodes

Voltage & Current Sensor Nodes
Please contact us for more information on your CAN node needs.