As a leading electronic and software engineering firm for the Department of Defense (DoD) and other federal agencies and federally-funded projects, Azimuth delivers solid contract performance and loyalty to customers. Since 1988, Azimuth has been dedicated to performance, innovation, and quality.

---
Who We Are
Azimuth, Incorporated is a West Virginia-based, Service Connected Disabled Veteran Owned Small Business (SDVOSB). We are an engineering firm dedicated to performance, innovation, and quality. Azimuth is a strong advocate of teaming, actively seeking to establish long term strategic alliances with both large and small businesses.
Azimuth has received numerous honors and awards including National SBA District Director Award, an Inc. 500 Corporation, and Veteran Small Business Advocate of the Year.
Link

Link

Link

Link

Link

Link

Link

Link

Link

Link
Expertise
These areas of expertise have allowed us to become a leader in our industry.
Azimuth is highly specialized in:
◆
software and electronics engineering
◆
rapid prototyping
◆
manufacturing
◆
GIS/Infrastructure analysis
◆
biometrics
Innovation
Azimuth has developed numerous products for Government and commercial customers, with specialization in:
marine Integrated Bridge Systems
rugged DVRs
biometric enrollment systems
diver tracking systems
logistical support systems
Azimuth Rugged Mission Data Recording System - the HD-MDR is built to withstand the toughest environments. Visit the
Products page
for details or
click here
for the product brochure.
Azimuth's Engineering Division has maintained a certified quality management system since March 1999 and currently conforms to the ISO 9001:2015 standard. Our Quality Control Program ensures a commitment to ourselves, our customers, our suppliers, and the community to:
Continually improve the effectiveness of the quality management system
Exceed customer expectations
Create an environment to promote knowledgeable staff and training
Ask our suppliers to provide the same high quality standards that we adhere to ourselves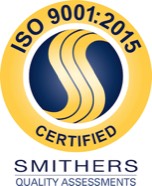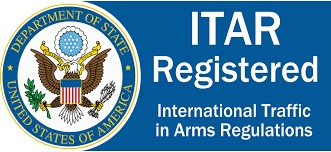 Azimuth is registered with the U.S. Department of State as an International Traffic in Arms Regulations (ITAR) compliant exporter and with the U.S. Department of Commerce as an Export Administration Regulations (EAR) compliant exporter.
---
This link leads to the machine-readable files that are made available in response to the federal Transparency in Coverage Rule and includes negotiated service rates and out-of-network allowed amounts between health plans and healthcare providers. The machine readable files are formatted to allow researchers, regulators, and application developers to more easily access and analyze data.
https://www.cigna.com/legal/compliance/machine-readable-files